Burbank Business Park East | BROOMFIELD, CO 80020
ALL THE CREATURE COMFORTS
These spaces may be industrial by definition, but their vibe is way more "creative wonderland" than "cold warehouse." Almost any type of business can make itself right at home here among high ceilings, large windows and tree-filled views that give imagination and ambitions room to roam. Plus, your inner animal will stay comfy year-round with swamp coolers and central heat that keep each little ecosystem the perfect temp.
Unit 130: 1,247 SF | Fully Leased
Unit 145: 1,203 SF | Fully Leased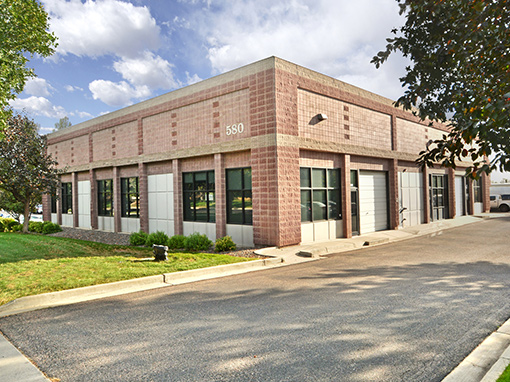 Rare small industrial/flex spaces
Unit 130: 50% office and 50% warehouse w/garage door
Unit 145: 100% warehouse w/garage door
Only 0.5 miles from US 36 (15 min to Boulder)
Park Center | 1317 WEST 121ST AVENUE WESTMINSTER, CO 80234
OH-LA-LABORATORY
First-rate freeway access is just the starting line for this chemistry-ready warehouse space. Its past life as a laboratory means that it's fully equipped to house your innovative business with a highly efficient ventilation system, lab-ready wiring, office spaces, a warehouse with a massive garage door, and a customizable kitchen area where you and your team can refuel in the name of science. Or art. Or technology. Or…surprise us.
Unit Size: 2,400 SF
Rate: $14.00 + $3.94 NNN
Available: January 1, 2019
50% lab/office and 50% warehouse
Quick access to I-25 (blocks away)
Located in quiet Park Centre Business Park
Near the Ranch Country Club
BROOMFIELD INDUSTRIAL PARK VACANCY – SPACES OF ALL SIZES
ALL THE GOOD FEELS
There's a lot of good juju here, and that's something that can't be bought…though it can be sub-leased. This collection of super flexible floorplans is not only minutes from the feel-good vibes of Boulder, but it's also previously occupied (and happily outgrown) by A recious Child, a warm-fuzzy nonprofit that helps families facing crisis. Why not bring your vision to life here and keep a good thing going?
Unit Size: 1,141–4,320 SF
Rate: $17.00 Gross
Available: June 1, 2018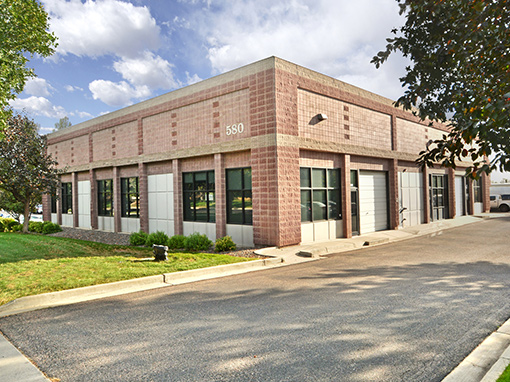 Multiple floor plan options
Industrial-flex spaces to fit your future
25% office build-out and 75% warehouse
Six overhead doors and 15' clear height
Just 0.5 miles from US-36